Tile selection in the Fairfax Manassas area
Get an idea of what you are looking for before meeting with a designer. Let your fingers do the walking, look at product manufacturers website's. I recommend ceramic and porcelain tile for the bathroom. Natural stone can be very porous and marbles damage easily. Rough tiles can be tougher to clean. Larger tiles have fewer grout lines. Grout should "match" tile or be slightly darker.
Daltile Manassas 703-393-0334, 11850 Livingston Rd. suite #100 Manassas Va. 20109 Fax 703-393-0656
Daltile Dulles 703-996-0241, 22713 Commerce Center Ct # 100, Sterling, VA 20166
Daltile Springfield 703-971-8485, 6760 Gravel Ave, Alexandria, VA 22310
Local Granite slabs can be viewed

Virginia Natural Stone Showroom & Slab Yard
14790 Flint Lee Rd.
Ste. 200
Chantilly, VA 20151
Phone: 703-961-8425
Fax: 703-961-8605
Marble Systems
2737 Dorr Avenue Fairfax, VA 22031
Phone: 703 204 1818 | Fax: 703 204 1888
Cabinets
Cabinets usually dictate the start of a remodeling project as they have the longest lead time, unless a customer buys an in stock cabinet from Depot or Lowe's. Kraftmaid cabinets are good quality. Strasser woodworks are very nice if you don't mind the extra cost.
_______________________________________________________________________________________
_______________________________________________________________________________________
Local links
Rainier Remodeling - My son Evan Daniels, quality bathroom kitchen and general remodeling in the Fairfax Northern Virginia area.
Ferguson Showrooms-13890 Lowe Street Chantilly VA 20151

Bathroom Remodeling Flickr Picture site - flickr site of mine
Experience the Spa-Comfort of Electric Floor Warming
To learn more, visit www.WarmlyYours.com.
Kitchen Idea's -A Woman's Guide to Great Kitchens
Bathroom Sinks & Vessel Sinks
Maine Kiln works produces the beautiful one of a kind Waterstone sink line for your bathroom remodeling project.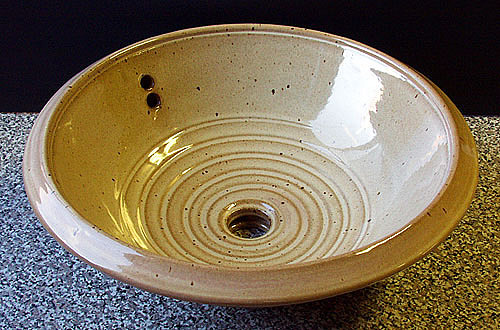 Images on Tiles-Alicia Tapp Designs-Custom tile
Home Improvement - Michigan, Complete professional home improvement, room additions, kitchen and bathroom remodeling, finished basements, siding and roofing.
Armenian Ceramics - Decorative Tiles,Tile Murals,Hand Painted Ceramic Tile by Balian
Streeter's Home Improvements: Custom tile showers, crown molding, painting, brick paver patios, and more serving Phoenix, Lower Scottsdale, Tempe, Mesa, Ahwatukee, Chandler, and Gilbert.
Gold Star Home Remodeling LLC - Remodeling services in Michigan. One stop home improvement specialists. Bathrooms, kitchens, basements, tile installation and more.
Ceramic Artwork by Margaret Licha Designs- Ceramic tile art for kitchens & bathroom back splashes, custom murals, hand painted sinks, mirrors, and mosaics all for the animal lover

Other Remodeling Resources
Sauna Accessories The Sauna Place is your best source online for buying top quality sauna accessories and equipment.
Kitchen Remodeling Contractor A full service remodeling contractor specializing in kitchen remodeling and renovations, bathroom remodeling, design, layouts, and more. We design and install custom kitchens throughout the Pennsylvania area. Contact us today for a free estimate.
Custom Kitchen Cabinets By Kountry Kraft, custom cabinetry of Pennsylvania.
Kitchen Remodeling Plans | Bathroom Remodeling Philadelphia | Kitchen Design Remodeling - HTRenovations.com Kitchen Remodeling Plans, Bathroom Remodeling, Kitchen Design Remodeling: HTRenovations.com - affordable remodeling solutions. We can help you plan and build that new addition to your existing home.
Kitchen Shelf - Sliding Shelf is your online source for buying quality kitchen and pantry sliding shelf and more at affordable rates.

My Blog: Bathroom Kitchen Remodeling Design Ideas Tile

_____________________________________________________________________________________